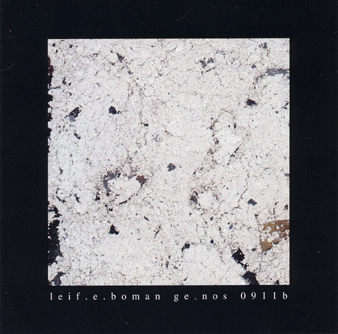 leif.e.boman
ge.nos 0911b

"If there is a message, you first have to find a way to hear it; onlythen can the attempt at interpretation begin."

Duration: 60´11´´





Never before has it been possible to hear the actual voices that must behidden in ashes and concrete dust. In an attempt to reveal the voices inside the remains after thecatastrophe at WTC, N.Y.C., a combined effort of artisticand scientific work has made it possible to make the unique compositionof these hidden voices you can hear on this CD.

Sound research in Marrakech and Ouarzazate, Morocco 2002
Computer programming by Aicha Boman and Jan-Ove Järrhed
Technical assistance/support at Linköpings University by Bengt Sandelland Hasan Dzuho
Composed and produced by leif.e.boman
Technical assistance and support Mårten Olsson at ALKA sound studio2002-2003
Text: Bo Borg ©
Translation: Jeff Ganellen
Cover: Leif Elggren
FER 1046 (P)&(C) leif.e.boman, Linköping, Stockholm 2003. All rightsreserved. BIEM/N©B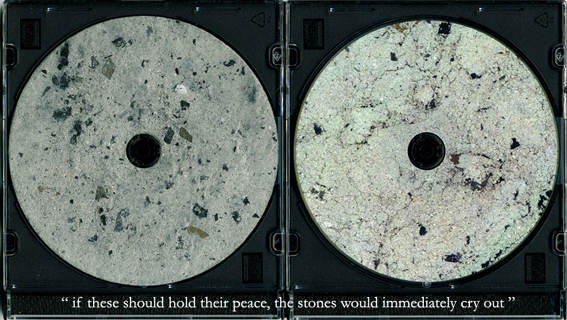 This is a special edition of 199 copies with autentic materials from Ground Zero.