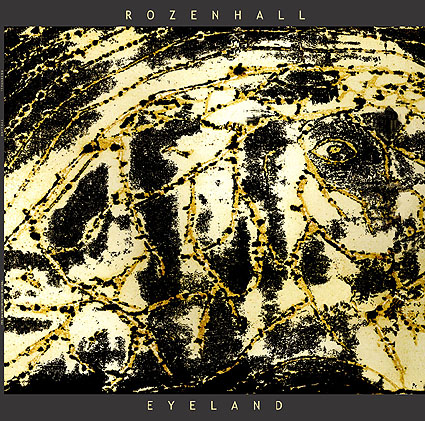 Side A
A Plumage Man With a Plastic Bag (3´43´´)
Eyeland Part 1 (16´38´´)

Side B
Eyeland Part 2 (19´17´´)





"Eyeland" was recorded by D. Rozenhall at EMS, Stockholm, 2000-2002.
Cover artwork by D. Rozenhall.
Thanks: EMS, Fylkingen, Leif, Kent, Tolufim, Dan.
FER 1042 [p]&[c] Daniel Rozenhall, Stockholm, 2003. Biem/N©b
33 1/3 rpm.
Subsidized by the Swedish National Council for Cultural Affairs.
Limited edition 1000 copies (500 in yellow vinyl, 500 in black vinyl).
Play loud!