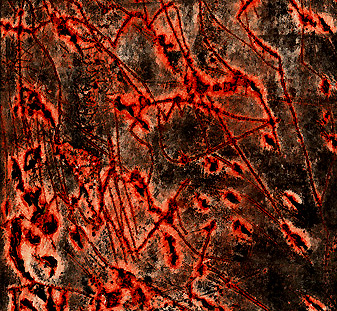 A
Grigailment (6.01)
Armistice (1.54)
Give Me Your Children (10.59)

B
Sinister Laburnum (17.44)



Music by Daniel Rozenhall. Made at EMS, Stockholm, 1999-2001. Coverartwork by D.R.
Thanks to EMS, Kent Tankred, Leif Elggren and Daniel Eideholm
FER 1032 [p]&[c] Daniel Rozenhall, Stockholm 2001. BIEM/NęB
33 1/3 RPM
Limited Edition of 500 copies (200 in red vinyl, 300 in black vinyl). Numbered.
Play Loud!