Experiment mot alla odds: Boken om Åke Karlung
Teddy Hultberg, Åke Karlung


---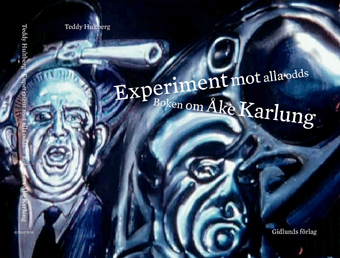 Experiment mot alla odds: Boken om Åke Karlung

Teddy Hultberg, Åke Karlung (Book + Blu-ray + CD, Gidlunds förlag/Tomas Ehrnborg Medieproduktion/Firework Edition Records 2019)

FER1128
ISBN 9789178449835

Teddy Hultberg´s extensive biography « Experiment mot alla odds » (Experiments Against all Odds) describes the film maker and intermedia artist Åke Karlung's (1930-1990) activities during half a decade. We follow a course that not resembles any other in the labyrinths of open art, and the reader is invited to meet a new voice on grounds we thought were already crawled through many times over.

Åke Karlung was in the front line of electronic sound processing and animated experimental film, and he was also taking an active part in several organisations working in the field of art and technology. His border crossing art practice reaches from visual arts to moving images, to mystery plays and installations. Moreover, Teddy Hultberg's close study of Karlung's practices also gives us a new perspective and a critical look on the open and daring art developments of the 1960s.

In this vibrant context Karlung had a further cultural outlook than most of his colleagues. His art combines a radical critic of oppressive spheres of power and philistine ideologies with an openness also to Eastern philosophical traditions.Ten of Karlung's foremost film works have been restored in HD quality for this release, and are presented on the Blu-ray disc included, together with a generous amount of extras.

All his life Karlung also experimented with sound, as well for his soundtracks as for his text-sound compositions. The CD included presents a handful of his sound compositions, never released before.

The book is written in Swedish language, with an English summary. 431 pages with hardcover and dust jacket.