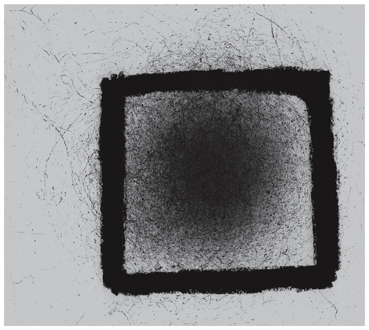 GATTET

1. BLACK BAT (7:44) 
2. CRUSH (14:24) 
3. FRACTURE (23:41)

BLACK BAT COMMISSIONED BY DEUTSCHLANDRADIO KULTUR & SCHLOSSMEDIALE WERDENBERG, 2014.
CONTRABASS CLARINET:THEO NABICHT.

CRUSH COMISSIONED BY SVERIGES RADIO P2, 2018.

FRACTURE COMMISSIONED BY DEUTSCHLANDRADIO KULTUR, 2016.
BASSOON: DAFNE VICENTE-SANDOVAL.

SPECIAL THANKS : EMS ELEKTRONMUSIKSTUDION IN STOCKHOLM, HELGA BREKKAN, PETER KRISTIANSEN AND FELIX ROMBACH.

PRODUCED WITH SUPPORT FROM THE SWEDISH ARTS COUNCIL.
MASTERING: ANDREAS [LUPO] LUBICH AT CALYX, BERLIN.
DRAWING: HANNA HARTMAN. ART DIRECTION AND LAYOUT: FRANS GILLBERG.
PUBLISHED BY DEUTSCHLANDRADIO KULTUR, SVERIGES RADIO P2 AND HANNA HARTMAN.
ALL RIGHTS RESERVED. COPYRIGHT HANNA HARTMAN 2019. NCB/BIEM.