Lise-Lotte Norelius
SKY
RAMSA 14'11''
BITE GROUP DANCE 6'54''
HUNGRY GALAXY 10'52''
PIPARE 3'33''
SKY 12'39''
YOU ARE THE FLOWER 19'38''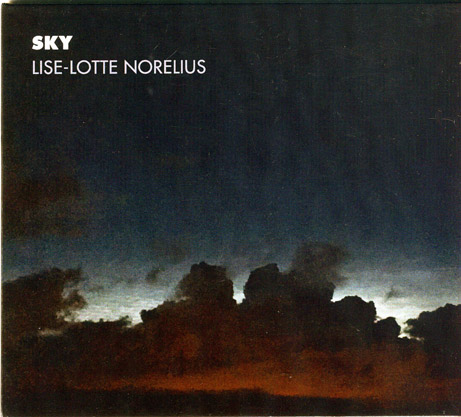 Ramsa
- A recorded live performance, composed for Schhh project room and their multichannel system in 2014.
Sky
- Originally composed for 4-channel sound in 2015. The sound material is based on image-to-audio conversion.
You Are The Flower
- A nature romantic multichannel piece, composed for ZKM Klangdome in Karlsruhe, 2014.
Bite Group Dance, Hungry Galaxy
and
Pipare
- Composed for the dance performance Voracious by SU-EN Butoh Company in 2015.
All tracks were composed, performed, edited and mixed by LLN. Mastering: Kai Sandström.
Sky and flower photos: LLN.
Concert photo: Iwan Darmawan Chaniago. Cover design: Sten Backman & LLN. Executive producer: Daniel Rozenhall.
Subsidized by The Swedish National Council for Cultural Affairs.
www.lise-lottenorelius.se
FER1119 (P)&(C) Lise-Lotte Norelius, Stockholm 2017. All rights reserved. BIEM/NęB
http://www.fireworkeditionrecords.com
Firework Edition Records
Sigfridsvägen 6, 126 50 Hägersten, Sweden